the GOLDFIELD GUNFIGHTERS
1/1



The Goldfield Gunfighters are a dedicated group of

volunteer

men & women who take pride in bringing the spirit and the history of the Old West to life for the many generations of young and old that visit Goldfield Ghost Town

GUNFIGHTING

SEASON




November - April
Saturdays & Sundays
Show times are on the hour Noon - 4:00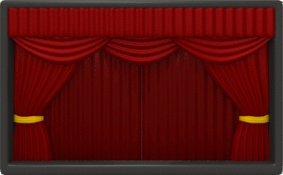 2023-2024

Opening Weekend
Check out our Facebook page for more photos!


Goldfield Gunfighters
Goldfield Ghost Town is located 4½ miles North of Apache Junction, Arizona on State Rt. 88 ~ otherwise known as the Apache Trail.​
​
A Short History of Goldfield Ghost Town -
The town was founded in 1893, after the discovery of gold in the surrounding area of the Superstition Mountains. The town was abandoned twice by its residents after the mine veins faulted. The land where the town is located was purchased by a private investor. Today, Goldfield offers a guided tour of a reconstructed section of the Old Mammoth Mine and hosts several unique shops, a steakhouse & saloon, narrow gauge railway and the Goldfield Museum. The town is open daily 10am - 5pm
It's been a hard and dusty road, but we are at the end. We say goodbye to an old and dear friend Goldfield Gunfighter, Rattlesnake Rick MM#70, who passed away July 2023. We celebrate him and all of his contributions!
We are an all

volunteer

group and all donations go towards keeping the spirit of the Old West alive!
Season: November - April
© Copyright 2005-2024 All Rights Reserved